Written by Raquel Seville
Published: 21 February 2014

Hits: 1269
Business Intelligence is still a relatively new concept in the Caribbean and most businesses do not see value in their data or they do not have the resources to take advantage. There are instances where companies do not even capture data generated by their customers and products. If it is not yet evident, we are in the Data age and how a company leverages data will be their competitive advantage.
We have detailed four (4) reasons below why Caribbean businesses should start taking BI more seriously: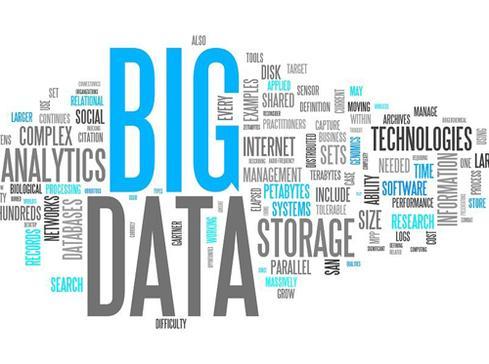 1. Big Data era – The mounds of Data are growing at an exponential rate and how we make sense of all this data is becoming an increasingly difficult challenge. If you are not currently harnessing your data stores, you are falling behind and run the risk of becoming extinct. We operate in a global village and cannot limit ourselves to the confines of our geographical or even regional borders, therefore we must begin to seriously look at our business data from all the various sources. Businesses should consolidate and analyse data generated from their core systems, such as CRM, Point of Sale machines, ERPs etc. while balancing with data from social media, competitors and their industry.
2. Plethora of Smart Devices – Everyone today either owns a smart device or has access to one. School children are now bringing tablets to school for use in the classroom and most actually own a smartphone. These devices are connecting to public Wi-Fis, accessing information online and using apps. This presents great opportunities for Caribbean companies as BI and analytics are now at your fingertips so you are empowered with information on the go and you no longer need to wait hours, days or even weeks to crunch numbers and consolidate information. The use of smart phones and tablets gives executives and key business users' uninterrupted access to BI.
3. Boost Productivity – Small companies may not have the resources to adequately compile, analyse and report on data. It is also a time consuming process that is prone to errors and inconsistent information. Having a BI architecture with relevant tools and infrastructure will enable users to extract data, create reports, conduct analysis and data mining which results in increased productivity and overall efficiency. 
4. Improved Decision making – Data is an organisation's greatest asset, therefore incomplete, incorrect or simply unavailable data can lead to failed projects and poor decision making. Having access to BI can significantly help to improve decision making, strategic thinking and business innovation.
Caribbean companies are part of a global village who are leaps and bounds ahead in the Big Data and Business Intelligence space. Businesses need to do a serious evaluation of their data strategy and start designing one if it is non-existent. If you need help in making sense of your data or to make better, more informed decisions, please contact us. Are you from the Caribbean and doing BI? weigh in below, we would love to get your opinions. 
-------------------------------------
About the author: Raquel Seville [@quelzseville] is a Business Intelligence Professional, BI Evangelist, Founder: exportBI | Co-Founder: eatoutjamaica. To find out more, please visit her about me page.